Empowering innovation, quality & trust through our own physical therapy research
At Spine & Sport, we have a passion for helping others unlock their potential – our patients' and our staff members'. This is why a cornerstone of our physical therapy care is the latest research, including our own.
Improvement isn't just what we do, it is who we are.
Working together with the U.S. Spine & Sport Foundation and other research partners, Spine & Sport Physical Therapy helps propel the industry forward by sharing findings and perspectives on the latest technologies, tools and techniques. Research spans across all areas of physical therapy and the patient experience such as exercise, spine care, performance testing, care protocols, conditioning, quality of care, and more.
In this way, we combine our compassion and science-based treatments to provide an exceptional experience for patients and our therapists dedicated to their improvement. As we apply our findings to our treatments, we will always take into account a patient's unique medical situation, preferences and concerns.
At Spine & Sport, our entire team is professionally and personally driven by patient success and satisfaction. Even when we're not conducting research, our research-based approach means patients are always getting care backed up by data, not anecdotes.
Move forward, faster, fearlessly
The best physical therapy outcomes combine training + research
At Spine and Sport, we promote innovators and innovation. We're continuously improving for the benefit of our patients and the physical therapy field.
We measure, track and share patient outcomes throughout our team – ensuring more educated decisions about clinic processes, best practices and future treatment plans. This often correlates to more effective treatments and a reduction in costs or complications.
Actively participating in research also helps our practice stay at the forefront of physical therapy innovations that improve patient outcomes. Notable research accomplishments include:
Under a Federal Emergency Management Agency and United States Department of Homeland Security grant, we implemented a comprehensive wellness and injury prevention initiative for firefighters.
Awarded National Institutes of Health/Department of Health and Human Services grant to develop a novel exercise device for spinal pain conditions.
Novel research assessing superficial heat for the prevention and treatment of back pain.
Published case studies on implementation and effectiveness of telehealth.
Ongoing work assessing clinical outcome measures.
The results of research projects are disseminated and implemented in various products and services. These include scientific and professional manuscripts in peer-reviewed journals and clinical publications, clinical and scientific presentations, and educational symposiums. Our research projects also are implemented in new procedures, devices, information technology systems, patient educational resources and efforts to translate research into practice.
Past research
Read more about Spine & Sport's involvement with physical therapy research.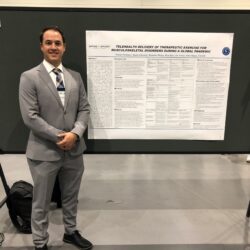 Our physical therapy telehealth program for patients to virtually meet with
therapists treated over 900 patients in 1 month.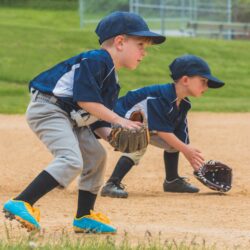 A literature review to determine the prevalence of specific injuries sustained
during youth baseball; updated screening protocols to reduce injuries.
Get informed
The mission of the U.S. Spine & Sport Foundation is to develop, test and implement strategies to improve quality of life and physical function through research and related knowledge translation efforts such as community outreach and education. We are proud to work with the foundation in its research and programs for continuing medical education.
---
Spine & Sport Physical Therapy locations
We are a successful, growing company with 40+ locations throughout California.
Each one of our clinics meets our rigorous standards for skilled, dedicated personnel and clean, comfortable and fully equipped facilities.