Performance training at Spine & Sport
Professional athlete training.
Performance training classes.
Team training.
Running program.
AlterG Anti-Gravity Treadmill.
ACL "I'm Ready" program.
Now open: Performance training for athletes of all levels!
Performance training sessions have resumed for all youth, college and professional athletes at a limited capacity, per county guidelines, at our Sacramento physical therapy clinic. Spine & Sport's performance training program is now accepting new athletes of all ages for assessment and training. Please contact [email protected] with any and all questions.
At Spine & Sport, we utilize and conduct research to develop an elite training program at our state-of-the-art performance facility in Sacramento. Many elite athletes trust our team to help them achieve their highest level of performance with the lowest risk of injury.
Meet Spine & Sport performance coaches
Performance director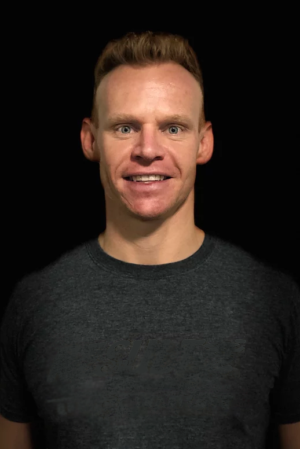 Luke Rayfield, BS, CSCS, TPI, PT, DPT
Bachelor of Science in exercise science from Sacramento State University.
Head strength and conditioning coach, Sacramento Republic FC.
Head strength and conditioning coach, Christian Brothers High School.
Titleist Performance Institute certified.
.
---
Spine & Sport performance training programs
Professional athlete training
Many professional athletes trust the experts at Spine & Sport to train them during the off-season. Our off-season program will build a solid foundation for the upcoming season. The program includes dynamic flexibility, prehab, form run, speed mechanics, response, skill work, core power, lifts and regeneration. The professional athlete training program is extensive, with sessions four days a week for approximately two to three hours a day. This program is exclusively for elite and professional athletes.
Performance training classes
This 90-minute class includes a dynamic warmup and workouts involving linear and multi-directional speed and agility, rotational power, and strength and flexibility – the foundational skills for any sport. Our intense programs led by our professional staff will help you reach your goals and achieve your best results with Spine & Sport's performance training.
All athletes are required to perform an initial assessment with one of our coaches. From there we are able to design an individualized program based on your sport along with addressing the flexibility and strength deficits found in the assessment.
Team training
Every coach sets goals for success and consistency. Bring your team to Spine & Sport's Performance Training Center and we will provide team training specific to your team's needs. Sessions last 1.5 hours for ages 13 and above. Need us to perform training sessions at your practice site? Call us for additional details.
Running program
Sacramento Running Association and Spine & Sport Physical Therapy Performance Training Center have developed a comprehensive running program that combines the latest advances in sports medicine and running expertise. Testing includes running mechanics analysis, functional movement screen, and corrective exercise prescription/form running drills specific to your needs.
Be prepared for your assessment
Please be sure to wear tight fitting shorts/leggings/shirt and your normal training shoes. This will allow us to get the most accurate joint angles, stride length, form assessment, etc.
Running video biomechanics analysis
This is a slow-motion, treadmill analysis and evaluation that is instrumental in determining the type of runner you are, and what variables to modify to make you as efficient and injury free as possible. The expert analysis will examine 12 regions of the body and how each relates to the others, including foot strike, ankle, knee, hip, pelvis, trunk, shoulders, head position, stride length and cadence. We will analyze abnormalities; identify inefficient movement and possible injury risks; and instruct you on how to correct and maximize your performance, improve your times and decrease injury.
Functional movement screen
A functional movement screen identifies asymmetries that cause functional movement problems. It includes an individualized corrective exercise prescription, which is a tool that identifies injury risk. Seven different movements are evaluated to assess mobility, stability and strength. There are 21 total possible points, if a patient's score is 14 or less, she or he is likely to incur an injury during a running program.
Fit You From Head to Toe! Package
Includes running mechanics analysis, Functional movement screen, shoe recommendations and program design.
AlterG Anti-Gravity Treadmill
Spine & Sport Physical Therapy's Sacramento clinic is proud to be the only facility in the Sacramento region to utilize the innovative AlterG Anti-Gravity Treadmill. AlterG allows athletes to unweight up to 80% of their body weight by 1% increments, decreasing joint compression forces during running or walking. The AlterG is excellent for competitive runners dealing with injuries and supplemental runs or for all athletes recovering from surgery. Questions? Please call to speak with one of our experts at (916) 362-7962. 
Monday – Friday, 8am – 6pm.
Please show up 20 minutes prior to your session.
Check in with Spine & Sport front desk for orientation.
Complete the consent form and bring it to your first session.
Bring running shoes, shirt and compression shorts or running shorts.
You will be fitted into the AlterG shorts.
Register online and complete and bring your waiver and information sheet to your first session.
AlterG registration   | AlterG waiver  | AlterG info sheet 
ACL "I'm Ready" program
After anterior cruciate ligament (ACL) reconstruction surgery, it is important to know when you are ready to return to your sport at a competitive level. Our program was presented at a national PT conference in New Orleans in 2018 and again in 2021 at the national American Physical Therapy Association conference. Our program not only reduces the risk of re-injury but improves your movement efficiency, speed, jumping, landing and cutting.
Current research shows an alarming 23% of post ACL reconstructed athletes re-injure their knee! This is caused by several factors:
Returning too early: < 6 months, 90%+ re-injury.
Fear avoidance: afraid to use the knee in function.
Decreased quad and hamstring strength.
Decreased speed of movement.
Continuing with poor movement patterns.
ACL "I'm Ready" evaluations and assessments
Participants receive a baseline and monthly assessments. We use advanced technology and other tests to evaluate the knee:
Dynamometer: Compares the strength of both legs.
DorsaVi: Evaluates the knee angles in function.
Force plates: Assess ground reaction force.
Y balance test: Assesses the stability of the knee in Phase I.
Hop tests: Assess the power and stability in Phase II, III.
Mobility: Measure knee, ankle, hip and trunk mobility.
Returning to your sport after ACL reconstruction requires dedication. Our three-phase program consists of proper warm-up, agility, balance, neuromuscular control, jump training, acceleration/deceleration, strength, power and conditioning.
Phase I: Low intensity, form emphasis, strength.
Phase II: Medium intensity, controlled reaction, power.
Phase III: High intensity, reactive, speed and max VO2 (maximal aerobic capacity).
In addition to supporting dedication, our program ensures that athletes do not return to their sports too early. Returning back to your athletic pursuits requires:
Biologic readiness of the graft= approximately 9-12 months.
Strength: 90% quad and hamstring of the good leg.
Knee angle and speed: < 5 degrees / < 15 milliseconds.
Jump/power/landing: 90% of the good knee capacity.
Confidence: 85% of the International Knee Documentation Committee (IKDC) score.
Max VO2: Sport dependent.
Practice and load progression for sport specific movements designed with your coach or trainer.
---
Spine & Sport performance training pricing options
Performance training
All new clients are required to complete an initial assessment for $100.
Each session is 90 minutes.
$200 per month for 1-2 sessions per week or $250 per month for 3-5 sessions per week.
Please call (916) 362-7962 or email

[email protected]

for additional details.
Running program
Running video biomechanics analysis – 30 minutes. Cost: $80.
Functional movement screen – 30 minutes. Cost: $65.
Fit You From Head to Toe! Package – 1 hour. Cost $120 ($145 value).