Spine & Sport Physical Therapy Clinic
Santee
Address
8790 Cuyamaca St.
A
Santee, CA 92071
Contact
Fax: (877) 298-4204
Languages: English, Spanish, French, Arabic, Italian
PT clinic hours
Monday–Thursday, 7am–6pm
Friday, 7am–5pm
---
Map & directions to Spine & Sport Physical Therapy clinic
Santee
Physical therapy programs, equipment & services at Santee
General physical therapy services
Exercises, strengthening, balancing training.
Surgical rehab PT.
Sports injury and other injury physical therapy and prevention.
Sports performance training.
Workers' comp and work-related injury PT.
Ergonomics.
Physical therapy for hand, upper & lower extremities, back, neck, muscles and joints, and for conditions or injuries such as spinal stenosis, arthritis and strains/sprains/tears.
Special therapy services at this location
Evaluations & equipment at this location
Objective measurement testing.
McKenzie evaluations.
MedX.
BackStrong.
Exercise & stretching equipment, including dumbbells, bands, treatment tables, arm bikes, recumbent bikes and treadmills.
---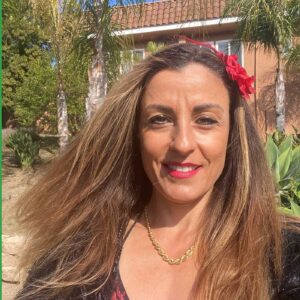 Clinic director:
Physical Therapist – Norma Rouillard, PT, DPT
Norma was born and raised in Batroun, a small city in northern Lebanon along the Mediterranean Sea, where she was involved in school gymnastics. Norma graduated from the Lebanese Physical Therapy School in 1993 and immediately started working in Beirut. Norma is certified as a Fitness Instructor by the Federation Internationale des Sports Aerobics et Fitness. While working as a physical therapist, she was teaching aerobic classes in Beirut. Norma spent a year in Paris, where she specialized in sports physical therapy at Paris V, René Descartes University and was certified in May 2001.
After getting married and with nine years' experience working in the physical therapy field, Norma moved to San Diego, where she hit the ground running, completing her Group X instructor certification. While working on her California Physical Therapy license, she started teaching different aerobic formats. When Norma passed her Physical Therapy Board Exam, she started working at Dynamic Physical Therapy (formerly B Physical Therapy), which joined the Spine & Sport family in 2006.
In her free time, Norma enjoys all sporting activities including skiing, hiking, running, cycling, practicing classic and aerial yoga, playing tennis, and golf. Norma's athletic interests guided her to become a physical therapist. Her skills, 28 years of experience, and 30+ years of training allow her to treat all types of sports, work and personal injuries.
Other Spine & Sport Physical Therapy clinics near me: East San Diego County