Spine & Sport Physical Therapy Clinic
Woodland hills
Address
5850 Canoga Ave.
Suite 120
Woodland Hills, CA 91367
Contact
Fax: (877) 298-4204
Languages: English
---
Map & directions to Spine & Sport Physical Therapy clinic
Woodland Hills
Physical therapy programs, equipment & services at Woodland Hills
General physical therapy services
Exercises, strengthening, balancing training.
Surgical rehab PT.
Sports injury and other injury physical therapy and prevention.
Sports performance training.
Workers' comp and work-related injury PT.
Ergonomics.
Physical therapy for hand, upper & lower extremities, back, neck, muscles and joints, and for conditions or injuries such as spinal stenosis, arthritis and strains/sprains/tears.
Special services at this location
Blood Flow Restriction Therapy (BFR).
HyperVolt and RecoverGun Massage.
Well-Fit Recovery Compression Therapy.
Gait training.
Interval & Return to Play Programs and Instruction.
Instrument Assisted Soft Tissue Mobilization (IASTM).
Cupping and strapping.
Evaluations & equipment at this location
---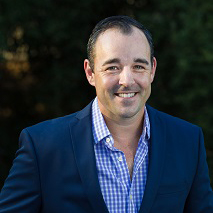 Clinic and regional director
Physical Therapist – Cody G. Jones, PT, DPT, OCS
In 2010, Dr. Cody Jones joined forces with his good friend and colleague Dr. Eric Honbo to create Advanced Physical Therapy and Sports Medicine, which was acquired by Spine & Sport Physical Therapy in November 2021.
Cody has developed a reputation as trusted advisors to athletes of all levels. He has personally rehabilitated and consulted with athletes from the NFL, NBA, MLB and the NCAA. He has traveled extensively as the team physical therapist for multiple professional world champion boxers. He also feels fortunate to work closely with Southern California's world-renowned doctors and surgeons, who have helped him to learn and refine the nuances of sports medicine.
In 2004 Cody completed his Master of Physical Therapy degree from Azusa Pacific University. He returned to complete his doctorate in 2008. Cody earned his Bachelor of Science in kinesiology in 2001 at Simon Fraser University, in his hometown of Vancouver, British Columbia.
---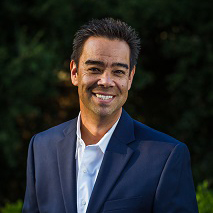 Clinic and regional director
Physical Therapist – Eric Honbo, PT, DPT, OCS, Cert. DN
Dr. Eric Honbo has been practicing orthopedic physical therapy and sports medicine since 1997. As a previous Chicago and New York City Marathon finisher, Eric understands patients' desires to compete, set goals and achieve them. He has worked with patients of all ages and abilities who have experienced orthopedic and neurological injuries, including many MLB, NFL, NBA, NCAA and Olympic athletes, as well as numerous professional musicians.
Eric serves as a consultant to the Chinese Olympic Committee, provides direct treatment interventions to Olympic athletes, and gives clinical lectures to the national team medical training staff. In 2015 he served as a team physical therapist for the Chinese National Track & Field Team.  He is also an adjunct clinical instructor in the USC Biokinesiology & Orthopedic PT Residency and Spine Rehabilitation Fellowship program in Beijing, China. Eric completed his Master of Physical Therapy degree at Western University of Health Sciences and went on to complete his doctorate at Massachusetts General Hospital Institute of Health Professions (IHP).
Eric has learned that successful functional outcomes require a combination of skilled PT intervention, communication among the patient, therapist and physician, and consistent patient compliance with his/her home exercise program.
Other Spine & Sport Physical Therapy clinics near me:  Ventura County
Special therapy services available at nearby clinics in Ventura County
Certified Hand Therapy.
Women's health/pelvic floor therapy.