Spine & Sport Physical Therapy Clinic
Rancho Mirage, Mission Hills Country Club
Address
35023 Mission Hills Dr.
Building A
Rancho Mirage, CA 92270
Located inside Mission Hills Country Club
Contact
Fax: (877) 298-4204
Languages: English, Spanish
PT clinic hours
Monday-Thursday, 7am–5pm
Friday, 8am–5pm
---
Parking instructions
Parking available in the front of the building.
Located within the Mission Hills Country Club, but access is available to all.
Please enter through our Dinah Shore gate for easiest access to the clinic. Google and Apple Maps do not always show the correct location.
Please call or utilize instructions from the Dinah Shore gate attendant as needed.
Mission Hills physical therapy clinic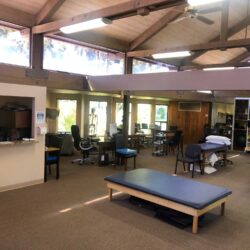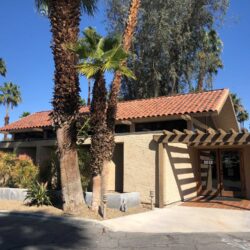 Map & directions to Spine & Sport Physical Therapy clinic
Rancho Mirage, Mission Hills Country Club
Physical therapy programs, equipment & services at Rancho Mirage, Mission Hills Country Club
General physical therapy services
Exercises, strengthening, balance training.
Surgical rehab PT.
Sports injury and other injury physical therapy and prevention.
Sports performance training.
Workers' comp and work-related injury PT.
Ergonomics.
Physical therapy for hand, upper & lower extremities, back, neck, muscles and joints, and for conditions or injuries such as spinal stenosis, arthritis and strains/sprains/tears.
Special therapy services at this location
Aquatic therapy.
Concussion & vestibular rehab.
Sports medicine.
Temporomandibular joint (TMJ) treatment.
Semi-custom orthotics.
Stroke rehab.
Evaluations & equipment at this location
Running evaluations.
Laser therapy.
Objective measurement testing.
McKenzie evaluations.
BackStrong.
Neuro evaluations.
Exercise & stretching equipment, including dumbbells, bands, treatment tables, arm bikes, recumbent bikes and treadmills.
---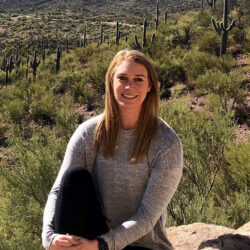 Clinic director:
Kelly Davis, PT, DPT – Physical Therapist
Kelly Davis is the Mission Hills clinic director, who earned her Bachelors of Science in 2011 and her  Doctor of Physical Therapy (DPT) in 2013, both at Ithaca College in upstate New York. Kelly started her career in Florida, where she developed a sports medicine program and served professional, college and high school athletes. Kelly worked for several years as a primary healthcare provider for the Women's Tennis Association, traveling to tournaments around the word with professional tennis athletes.
Kelly was born and raised outside of Philadelphia and moved to the Coachella Valley and joined the Spine & Sport team in 2021.  Outside of work, Kelly enjoys playing tennis and pickleball, traveling and spending time with her dog, Dexter.
Other Spine & Sport Physical Therapy clinics near me:  Coachella Valley
Special therapy services available at nearby clinics in Coachella Valley
Women's health/pelvic floor therapy.