Spine & Sport Physical Therapy Clinic
Rancho Santa Margarita
Address
23121 Antonio Parkway
Suite 100
Rancho Santa Margarita, CA 92688
---
Contact
Fax: (877) 298-4204
Languages: English
PT clinic hours
Monday–Friday, 8am–7pm
Saturday, 8am-12pm
---
Map & directions to Spine & Sport Physical Therapy clinic
Rancho Santa Margarita
Physical therapy programs, equipment & services at Rancho Santa Margarita
General physical therapy services
Exercises, strengthening, balancing training.
Surgical rehab PT.
Sports injury and other injury physical therapy and prevention.
Sports performance training.
Workers' comp and work-related injury PT.
Ergonomics.
Physical therapy for hand, upper & lower extremities, back, neck, muscles and joints, and for conditions or injuries such as spinal stenosis, arthritis and strains/sprains/tears.
Special therapy services at this location
Evaluations & equipment at this location
---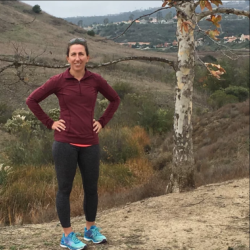 Regional director:
Melissa Walls, PT, DPT, Pilates Certified
Melissa knew from a young age that she wanted to become a Physical Therapist after her own sports injury took her out of soccer for more than a year. She graduated with Honors from the University of California Davis with a BS in Exercise Science and went on to Chapman University to earn her Doctorate in Physical Therapy.
Melissa began her career as a Physical Therapist at Envision Sport in 2005 (then South County Physical therapy & Pilates). It was here that she fell in love with the practice & results of Pilates leading her to become Pilates certified in 2009. Through her certification through Studio Du Corps, Melissa learned how to utilize Pilates as both a tool for healing and performance. In 2013, she became a Co-Owner of South County PT with her long-time business partner, Darrin Yee.
When she is not treating, Melissa enjoys being active with her husband and two kids. She has coached soccer, been a team parent. and sponsored many local leagues. Due to their active lifestyle, Melissa has taken a keen interest in sports injury prevention to protect the youth from overuse injuries.
Her philosophy about PT is simple – her goals are driven by your goals and she feels passionate that Pilates can help you get there!
---
Pilates manager:
Brandy Gitzinger, Pilates Certified
Brandy discovered Pilates through her background in dance. She instantly feel in love with the method because of the precision and control needed to perform each exercise. Brandy received her Pilates certification from Orange Coast College in 2017 and has been teaching ever since. As an avid health and wellness enthusiast, Brandy went on to complete her yoga certification in 2019.
Brandy enjoys teaching classes that are focused on mindfulness and are modified for each individual client. She loves that Pilates is a form of preventive exercise and encourages clients to focus on alignment and control, which supports lifelong wellness.
Brandy believes that exercise should be a joyful and positive experience for every client she meets and she loves the community feel of her classes. When Brandy is not in the Pilates studio, you can find her on her yoga mat, cooking or line dancing for fun!
---
Our history
In 2004 Envision Sport Physical Therapy & Pilates opened its doors and began offering physical therapy and orthopedic rehabilitation in Orange County. With programs focused on Pilates-based exercises and manual therapy,  Envision ensured that every patient received one-on-one physical therapy care using the latest modalities.
The Rancho Santa Margarita location even offers Pilates classes that are open to the general public, with classes designed for all fitness levels. Envision proudly joined the Spine & Sport Physical Therapy family in 2021.
Spine & Sport welcomes Envision Sport Physical Therapy & Pilates to the Spine & Sport Physical Therapy family!
All Spine & Sport Physical Therapy clinics near me:  Orange County