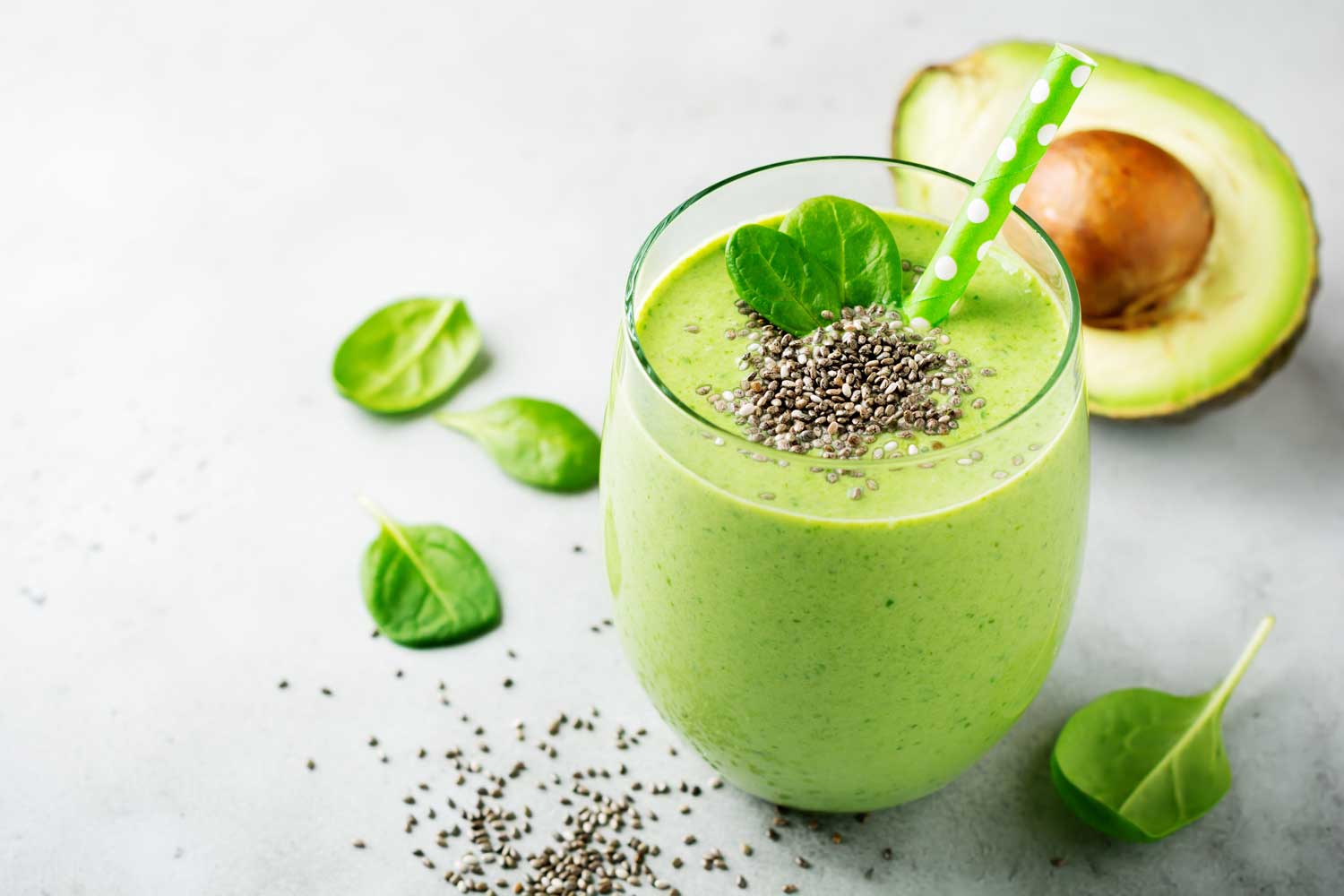 Smoothies are a great way to get your daily dose of fruits and veggies in a delicious drink that doesn't take long to make! You can make a smoothie as an on-the-go breakfast, a post-workout beverage or a late night snack. Nutrition is a key piece to overall health and wellness.
Each of the healthy smoothie recipes below includes ingredients that provide hydration, nutritious calories, key vitamins and minerals, as well as antioxidants. Whether you are training for a particular sport or event, rehabilitating from an injury, or just wanting to improve your lifestyle, these healthy smoothie recipes are great for you. (Also, check out the fun physical therapy related names).
Our three favorite healthy smoothie recipes
Lean Mean Green Machine Smoothie
Blend together:
1 cup spinach leaves.
1 green apple coarsely chopped.
1 lemon juiced.
1/2 large cucumber.
1 tsp ground ginger.
3/4 cup almond milk.
Building Biceps Berry Smoothie
Blend together:
1/2 banana.
1 cup frozen mixed berries.
3/4 cups frozen mango.
1 tbsp chia seeds.
2 tbsp walnuts.
1 cup orange juice.
Strong Strawberry Mint Smoothie
Blend together:
10 fresh mint leaves.
1 cup frozen strawberries.
1 tbsp honey.
1 cup almond milk.
1/2 cup vanilla yogurt.
Make your own healthy smoothie recipes
Get creative and come up with smoothie recipes that suit your tastes. Mix and match the ingredients we used in the above smoothies.
Basic healthy ingredients include:
Fruits.
Vegetables.
Proteins.
Liquids.
Spices and extracts.
Move forward, faster, fearlessly