Spine & Sport Physical Therapy Clinic
Camarillo
Address
450 Rosewood Ave.
Suite 105
Camarillo, CA 93010
Contact
Fax: (877) 298-4204
Languages: English
PT clinic hours
Monday, Wednesday, 8am-7pm
Tuesday, Thursday, 7am–7pm
Friday, 7am–6pm
---
Map & directions to Spine & Sport Physical Therapy clinic
Camarillo
Physical therapy programs, equipment & services at Camarillo
General physical therapy services
Exercises, strengthening, balancing training.
Surgical rehab PT.
Sports injury and other injury physical therapy and prevention.
Sports performance training.
Workers' comp and work-related injury PT.
Ergonomics.
Physical therapy for hand, upper & lower extremities, back, neck, muscles, joints, and for conditions or injuries such as spinal stenosis, arthritis and strains/sprains/tears.
Special therapy services at this location
Certified Hand Therapy.
Women's health/pelvic floor therapy.
Laser therapy.
Gait training.
Interval & Return to Play Programs and Instruction.
Instrument Assisted Soft Tissue Mobilization (IASTM).
Evaluations & equipment at this location
---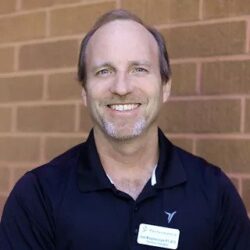 Regional director:
Physical Therapist – Jim Magnusson, PT, ATC
As a licensed Physical Therapist and Certified Athletic Trainer (ATC) with over 30 years physical therapy experience, Jim began his career at Harbor-UCLA in Torrence in 1988.
Jim received a bachelor's degree in biology pre-medicine from Cal Poly Pomona, and he earned a second bachelor's degree and certification as a Health Science Strength Training Specialist from Cal State University, Northridge.
In addition to his clinical responsibilities, Jim has been involved in community outreach programs, providing athletic training and physical therapy services to the local high schools and community colleges. Currently he is involved with Pacifica High Football Team and Oxnard High School. Jim was named "Volunteer of the Year 2020" by the Oxnard Chamber of Commerce. In 2000 he teamed up with over 30 Physical Therapists, Orthopedic Surgeons and Occupational Therapists to write the book, "Rehabilitation for the Postsurgical Orthopedic Patient."
Jim continues to be actively involved in the community. In 2001 and 2007, respectively, he helped develop the City of Oxnard Fire Department and City of Ventura Fire Department wellness/fitness programs. In 2003 he began wellness counseling for the City of Oxnard Police Department, working with over 400 (and counting) active law enforcement personnel. He has also served as the Physical Therapist at Pierpont Racquet Club in Ventura.
Jim is a member of the American Physical Therapy Association, California Chapter APTA. He has served on multiple committees within the Tri-Counties District. He is also a member of the National Athletic Training Association and Far West Region Athletic Trainers Association. He has worked with multiple companies in Ventura and Santa Barbara counties to decrease their risk of employee injury through work site instruction/consultation in exercises/stretches. Jim lives in Thousand Oaks with his wife. His son received his Doctor of  Physical Therapy and his daughter is a Physician Assistant at Grand Valley State in Michigan.
---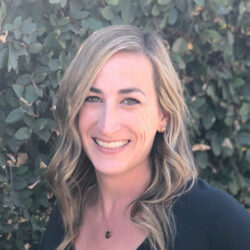 Clinic director:
Physical Therapist –  Ashley Nagler, DPT, PCS, MTC
Ashley, a former competitive gymnast, received her Bachelor of Science in kinesiology from San Diego State University in 2010. In April 2014 Ashley graduated from the University of St. Augustine for Health Sciences with a Doctorate of Physical Therapy (DPT) degree. While attending graduate school, Ashley completed the Manual Therapy Certification (MTC) coursework and received her certification in August 2015.
Ashley treats both orthopedic and pediatric conditions in the clinic and has taken several continuing education courses in both settings. Some of the courses Ashley has completed include: certification in the Graston Technique, Pilates for musculoskeletal conditions, NDT treatment of infants and children, and assessment/treatment of plagiocephaly and torticollis. In 2021 Ashley became a Board-Certified Clinical Specialist in Pediatric Physical Therapy.
---
Our history
In 1986 Jim Magnusson and Brian McMahon partnered to design an advanced physical therapy company committed to serve patients and the local community. With their passion and dedication, Performance Therapy Center quickly grew the practice into one of the largest physical therapy clinics in Ventura County. The team at Performance Therapy Center joined the Spine & Sport Physical Therapy family in 2021.
Spine & Sport welcomes all Performance Therapy Center locations to the Spine & Sport Physical Therapy family!
All Spine & Sport Physical Therapy clinics near me:  Ventura County